SPORTS


Weather in




Amateur Sports


subsidiary of S.C. Fitch Enterprises, Inc.
4710 Lincoln Hwy, Suite 350
Matteson, IL 60443
708.201.1781 voice
708.231.8266 fax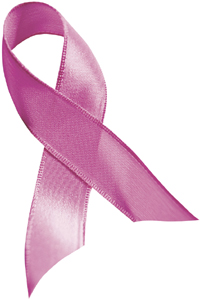 NBCF is a non-profit organization with a 501(c)(3) tax-exempt status and a prestigious 4-star rating from Charity Navigator.



2009 Will-Cook Cheer Competition
Olympia Fields
-
By definition, competitive cheerleading is an organization of girls who are very devoted to cheering. The routines are 2 minutes & 30 seconds and are jammed packed with tumbling, dancing, motions, stunting, jumping, and of course, cheers. It is a very difficult *sport & you must tryout and make it on a team for most organizations. These girls put their heart & souls in to winning and making it to the TOP. It is definitely difficult and requires passion. Well, this weekend, the Will-Cook Cheer Association (WCCA) showcased there teams over @ Rich Central High School in their annual competition.
*A recent study led by researcher, Hermann Engels of Wayne State University, concluded that competitive Cheerleaders are in the same league physically as Olympic soccer and gymnastic contenders. The study, which was one of the first of its kind, measured the fitness and physiology of 33 female high school Cheerleaders. The group of Cheerleaders consisted of a mix of competitive Cheerleaders and sideline Cheerleaders (Cheerleaders that cheer for a sports team at school). The researchers then put the Cheerleaders through some rigorous days of testing which included workouts on treadmills, stationary cycles and bend-and-reach tests. These tests measured the cheerleaders workout capacity, flexibility and lean body mass. For more, click here.

On this afternoon, seven of the 10 teams performed at four separate levels: Widgets, PeeWee, Junior Varsity and Varsity. The gym was packed with parents, fans, and friends who waited patiently through the competition.

And in the "ready room," it was mixed with of nerves and hairspray, as the teams prepared for their routines.

Once the smoked cleared and all of the points were calculated, the final results were as follows:
| | | | |
| --- | --- | --- | --- |
| WIDGETS | | PEEWEE | |
| 1st - MATTESON | | 1st - South Holland | |
| 2nd - Country Club Hills | | 2nd -Country Club Hills | |
| 3rd - South Holland | | 3rd - Markham | |


Any pictures taking at the event can be found in our photo gallery - click here!
| | | | |
| --- | --- | --- | --- |
| JUNIOR VARSITY | | VARSITY | |
| 1st - MATTESON | | 1st - SOUTH HOLLAND | |
| 2nd - South Holland | | 2nd - MATTESON | |
| 3rd - RICHTON PARK | | 3rd - RICHTON PARK | |


Any pictures taking at the event can be found in our photo gallery - click here!
Congratulations to ALL teams for practicing hard, getting prepared and showcasing your talents in front of such a large crowd...
| | |
| --- | --- |
| NOTE: We are proud to announce that for the entire month of October, S.C. Fitch Enterprises, and all of its affiliates including Amateur Sports News Network, ASNN365.com, and Amateur Sports Gallery will be modifying a portion of its web site in lieu of National Breast Cancer Awareness Month (NBCAM). C | |
Here is your opportunity to stop hating the media and actually become it!
We are always looking for additional personnel. Click here if you are interested. If you would like to submit a story, score, stats, or even photos, click here.

Click here to view our Online Amateur Sports Event Calendar