SPORTS


Weather in


Amateur Sports


subsidiary of S.C. Fitch Enterprises, Inc.
4710 Lincoln Hwy, Suite 350
Matteson, IL 60443
708.201.1781 voice
708.231.8266 fax



Amateur Sports
SHOUT OUT PAGE!
We reserve the right to refuse any Shout Outs which we deem inappropriate or otherwise unsuitable for posting on our site. If and/or when this occurs, an ASNN representative will contact you.
ASNN Shout Outs
This Shout Out is to...
Shout Out Message
(up to 40 characters)
This transaction is secure and safe!
Questions about safety of transaction - click here!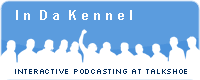 ... where SPORTS, NEWS, & ENTERTAINMENT meets the barber shop PLUS everything in between! You can reach us at
724-444-7444 Call ID: 23028 every TUESDAY evening at 730pm EDT, or at www.talkshoe.com/tc/23028/