SPORTS


Weather in


Cyber Bullying Tips



click here
[includes/company_info.htm]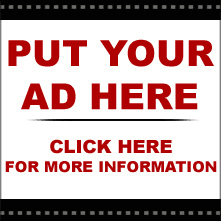 (size 250x250)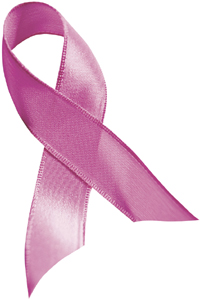 NBCF is a non-profit organization with a 501(c)(3) tax-exempt status and a prestigious 4-star rating from Charity Navigator.
Powered by Amateur Sports


| | | | | | | | |
| --- | --- | --- | --- | --- | --- | --- | --- |
| | mobile alerts | | Message Board | | Fundraising Ideas | | Resources Links |
Welcome to the Will-Cook Youth Football Associations' web portal powered by AmateurSports365.com. Will-Cook consist of ten local area organizations right outside of the Chicagoland area. The purpose of the associations is to provide a governing body for members and participants, a code of principles and a set of operational procedures.
ON THIS PORTAL YOU WILL FIND NEWS, SCORES, STORIES, VIDEO, INTERVIEWS & MUCH MORE...
PLEASE BOOKMARK THIS PAGE...
GAME OF THE WEEK IS THE SUPERBOWL!!!

NOTE: It's BREAST CANCER AWARENESS WEEKEND!
you can click on any individual item above... Clubhouse, Roster, Standings, Web Site
LEAGUE NEWS
SCOREBOARD


SUPERBOWL

Amazing Trick Play in football


Not sure how to describe this play but once you see it... I almost guarantee you are going to say WOW!!!

Click here to review.
2010 SUPERBOWL Recap


What a wonderful weekend for football... after weeks and weeks of competition, 8 teams battled hard for their respective championships.

For the our recap,

click here

.

2010 Will-Cook Cheer Associations

annual year-end competition was held October 30 at Rich Central High School. For the results,

click here

.

What a Championship weekend.... Congrats to all of the teams. For the game summary,

click here

.

PLAYOFF RECAP

...
What else can I say but what a weekend! For the game summary,

click here

.

SORRY FOR DELAY

...
We lost two servers over the weekend and worked 36 straight hours re-building them as well as uploading this weekends games (videos).

PLAY

OFF SCHEDULE
***

CORRECTED

***
The schedule is in... click here to review it.

You can print this weekend schedule. Just select the day you want.


Saturday


Sunday

Will-Cook 8


In the final week of play, Week 8, a couple of teams on the bubble proved they are playoff worthy.

For the game summary,

click here

.

Will-Cook 7


Week 7 has several undefeated teams still on top and other teams are trying to squeeze into the playoffs. On top of that, there were

four

sweeps and one game took

three

overtimes to complete.

For the game summary,

click here

.

NATIONAL BREAST CANCER AWARENESS MONTH




W

e are proud to announce that for the entire month of October, we have modified our site in lieu of

National Breast Cancer Awareness Month

.

NBCAM is a non-profit organization with a 501(c)(3) tax-exempt status and a prestigious 4-star rating from Charity Navigator. For more information,

click here.

Will-Cook 6


W

eek 6 is putting four undefeated teams on the same field this weekend: Chicago takes on South Holland (Widgets), and Country Club Hills takes on Markham (PeeWee), and someone will receive their first lose: Who was it?

For the game summary, click here.

Will-Cook 5
Week 5 had just about everything, as many teams celebrated homecoming and their 8 graders. In addition to these notes, there were ten teams coming into Sunday that are UNDEFEATED and when all of the smoke cleared, there were eight as South Holland (PeeWee) and Markham (Varsity) received their first defeats of the season. For the game summary, click here.

SPECIAL REPORT: Concussion in Sports
With the football season under way, the National Federation of State High School Associations is urging coaches, parents, players and officials to complete the "Concussion In Sports - What You Need to Know" online course offered FREE of charge by NFHS available at this site. For more click here.

Will-Cook Week 4


During week 4 of the 2010 season, Will-Cook had to compete with the NFL for the first time, but many stands were still packed. Plus, Mother Nature provided the entire league with fantastic weather.

For the game summary, click here.

Will-Cook Week 3


Many stories were created this weekend, as well as a couple of trophies exchanged hands...

For the game summary, click here.

Will-Cook Week 2
We have guessed that Mother Nature is a football fan because she provided the Chicagoland area some beautiful weather. On the actual field, what another exciting weekend of contest. For the game summary, click here.

Will-Cook Week 1


What a wonderful weekend full of excitement as the Will-Cook league kickoffs.

We split our initial coverage into two separate sites... Markham Patriots vs. Richton Park Raiders; & Matteson Bears vs. Eastside Bulldogs games. Click here read game summaries.

BATTLE OF THE SOUTH SUBS
South Holland Jets played host to the Dolton Bears in what's being called a pre-season tradition in the south suburbs of Chicago. Click here for more.

2009 Superbowl Recap
There were 10 teams fighting and clawing to get to this point and now, there are two teams at each level playing to be called a champion! For our coverage, click here.

WILL-COOK CHEER COMPETITION Recap!
Will-Cook Cheer Association (WCCA) showcased there teams over @ Rich Central High School in their annual competition.

Click here

to read more...


ASNN365.com

Football 101
Ever wanted to know all about football? Click here to open the football glossary.

Widget
PeeWee
#1 Richton Park 0
#1 Chicago 25
FINAL
c scored 1st on a 33 yard run by T.Miller. Cards score again on a QB keeper.

Cards hit the scoreboard again on a 27 yd TD pass from Collins to Miller in traffic. Cards score once more on a QB keep in the red zone with 251 left to play.




#3 Richton Park 12


#1 Eastside 13
FINAL


Bulldogs scored 1st on the opening kickoff 72 yards. Raiders answer with a 57 yard run by J.Peters. Raiders score again on the legs of Peters who sprinted down the field for 56 yards then two plays later into the endzone. Bulldogs score at the beginning of the 4th on a short run by #22.



Jr. Varsity
Varsity
#4 Chicago 13
#1 CCHills 26


The Cougars got on the board first with a 30 yard pass to open the game then later in the first, they scored with a short run. Cougars scored three

additional times on a QB keeper, TD pass, & interception. Cards got on the board running the A10 with a 50 yard pass and again with a power run up the middle.

#1

Riverside 20


#1 SoHolland 0


Colts hit the board first on a 21 yard run by Alzantus Riley. They scored a couple of times later in the game: 3rd quarter on a short, power run and a 36 yard sprint by Dyrrah Christon.




GAME OF THE WEEK!

Previous weeks' scoreboard ~ click here


required for bracket
FREE


Any pictures taking at the games can be found in our photo gallery - click here!

the media & become it!

click here for more...
We are always looking for additional personnel. Click here if you are interested. I f you would like to submit a story, score, stats, or even photos, click here.



FOLLOW US
Best way to stay current & connected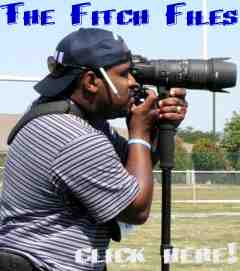 Articles that will make you say hhhmmm?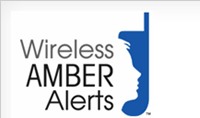 George Caribbean Soul
Your Island on Wheels


Be sure to check out ALL of our affiliates page - click here!