SPORTS


Weather in




Amateur Sports


subsidiary of S.C. Fitch Enterprises, Inc.
4710 Lincoln Hwy, Suite 350
Matteson, IL 60443
708.201.1781 voice
708.231.8266 fax

You can also catch us at:
just click at icon below



Powered by



| | | |
| --- | --- | --- |
| | 2008 Holiday Basketball Tournament | |
ASNN365 – Take moment to imagine something beautiful… Let's call it an oasis. At this place, you can just let your hair down and be you… at this place, you can sit back and really enjoy the elements around you…. and finally, at this place, the weather is always beautiful… This is a tangible dream that takes place once in a lifetime (or once a year).
Imagine spending a day in that oasis.
I'm talking about High School Holiday Basketball…. Pause – pause…. Hhhhmmmm!
PRE-GAME
Over 10 of the top teams in the Chicagoland area all showcasing their talents on one hardwood floor – my oasis.
The experience of watching over 16 straight hours of basketball at the Proviso West Holiday tournament, the BIG Dipper Holiday Basketball Classic, and Hillcrest Holiday Classic was like nothing else.
First thing first, I would like to extend my right-hand to all of the athletic directors, SEAN SHIPLEY (Proviso West), Mark Hopman (Rich South), and Lisa Wunar (Hillcrest) for putting on a fabulous tournament.
I discovered going into these tournaments that even Mother Nature doesn't keep these fans away. On the first day of the tournaments, the Chicagoland area was blanketed with an ice storm freezing over all of the roads. See for these tournaments people come out to them like people go to church on Sunday - nothing prevents them from showing up except an illness. To them, that gym is there sanctuary. Even retired superstar Michael Jordan showed up to watch his son, Marcus, play on opening day.
With that in mind, I don't believe there is anyone in the Chicagoland area who doesn't know basketball. The knowledge and energy of fans today about the game of basketball is universal and outstanding. Not to mention how they are not shy in letting you know everything they know – positively or negatively. To top it off, you find out that the average age of these guru's is about 40.
GAME TIME
Now, after watching teams begin to play, you discover the difference between the number 1's and the number 4's, as well as the number 7's and 8's, but in this type of tournament, round-robin, any one of them could go down.
My experience at these tournaments has taught me a number of things, but a couple things I have taken away…
| | |
| --- | --- |
| | Never miss when Proviso West plays in their own tournament… everyone comes out. I'm talking about long lines for tickets, alumni, neighborhood folks as well as local dignitaries. Talk about a wonderful atmosphere. |
| | I learned that when you hear the name Markus Yarbrough, who is definitely ready to play at the next level, make sure you get some popcorn. And even if he scores 20 points and 12 rebounds, don't hold it against him if his team comes up short. |
| | I have learned that girls play the game just as hard as the boys, and in some case, just as physical. |
| | I also learned not to judge players (teams) based on one-game performances and how not to judge ranked teams over none-ranked teams, as well as public league teams over private (catholic teams). |
| | And finally, I have learned to love the game of basketball again especially at this level. The high school game is still pure (at least for now). It's 2:45am and I am still yearning for more high school basketball. So, I guess I learned that I have a problem ☺. |
POSTGAME
So, mark your calendar right now for December 26 – 31, 2009 for these tournaments… some the best high school teams will be showcasing their talents on the hardwood floor, and if you plan accordingly, you will find your oasis as I did. For me, the last couple of days in December, I recognized that heaven is no longer a playground but a gym.
Who knew…?
To review our coverage of the games, click here!
| | |
| --- | --- |
| NOTE: We are proud to announce that for the entire month of December, S.C. Fitch Enterprises, and all of its affiliates including Amateur Sports News Network, ASNN365.com, and Amateur Sports Gallery will be assisting Connection for Abused Women and their Children (CAWC) on our web site. | |
Any pictures taking at the game can be found in our photo gallery - click here!
Here is your opportunity to stop hating the media and actually become it!
We are always looking for additional personnel. Click here if you are interested. If you would like to submit a story, score, stats, or even photos, click here.

View my Online Calendar Amateur Sports Event Calendar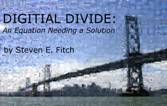 Digital Divide Book Available at

&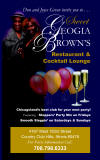 George Caribbean Soul
Your Island on Wheels
Genya Harley



Reduce your insurance cost TODAY!!!