SPORTS


Weather in




Amateur Sports


subsidiary of S.C. Fitch Enterprises, Inc.
4710 Lincoln Hwy, Suite 350
Matteson, IL 60443
708.201.1781 voice
708.231.8266 fax

You can also catch us at:
just click at icon below




Powered by


<TITLE>
CHICAGO - Let me preference this by just saying this isnít about sour grapes, nor do I have a horse in this raceÖ well yes, I doÖ Iím a Bulls fans but Iím also a consumer of the NBA, I prefer all calls to be judged equally. But the facts are the facts; the refs swallowed their whistles in the overtime as if they had somewhere to be. What Iím referring to is when Chicago Bulls reserve center, Brad Miller, drove the lane for a lay-up; he was smacked in the mouth by Rajon Rondo. And guess what? No flagrant foul!
I understand how referees set the tempo of the games calling ticky-tac calls early, informing the players how they are going to call the game, butÖ. isnít a flagrant in the first be the same in fourth and/or in overtime?
By definition according to Wikipedia, a flagrant foul is a serious contact foul involving unnecessary and/or excessive and/or intentional contact in sport. If you're going to have the rule, you have to enforce it, even if it ends up deciding the game. Right?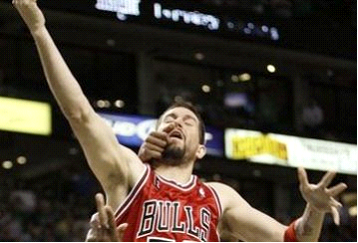 Picture courtesy of Getty Images.
There is no way 6í1Ē Rondo was going for the ball unless it was somehow lodged by Millerís molars. In fact, Miller had to have stitches in his mouth after the game. Iím certain that if this occurred earlier in the game the Ďcorrectí call would have been made.
Now playing devilís advocate, Miller could have tied the game by making both free throws, but come on, you know where his mindset was.
So, I have to ask is Rondo dirty? I hope not because he seems like a good players working his way up through the ranks, but I bet he wonít push Kobe again.


picture courtesy of Getty images
click here for details
As the title states, I would just like to know the true definition of a flagrant foul.I don't see how you can really dispute that Rondo committed at least a Flagrant 1. He saw that he had no play on the ball, he say that Miller would have an uncontested lay-up to tie the game, and he decided to make contact with Miller in the face. It was unnecessary, it was excessive, and there's absolutely no way that it was a legitimate play on the ball. Miller should have gotten two free throws, and the Bulls should have inbounded the ball afterwards. Maybe they still would have lost after all that, but you have to call the game according to the interpretation of the rules, and that was a flagrant foul, no question.
Do you agree with the no-call in last nightís contest? Click here!
If you think it was a flagrant call, click here.
| | |
| --- | --- |
| NOTE: We are proud to announce that for the entire month of February, S.C. Fitch Enterprises, and all of its affiliates including Amateur Sports News Network, ASNN365.com, and Amateur Sports Gallery will be honoring April as National Autism Awareness Monthģ. Autism is a complex developmental disability that typically appears during the first three years of life and affects a personís ability to communicate and interact with others. Click here for more information. | |
Any pictures taking at the game can be found in our photo gallery - click here!
Here is your opportunity to stop hating the media and actually become it!
We are always looking for additional personnel. Click here if you are interested. If you would like to submit a story, score, stats, or even photos, click here.

View my Online Calendar Amateur Sports Event Calendar





WINTER EDITION IS READY!!!
click here...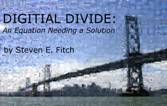 Digital Divide Book Available at

&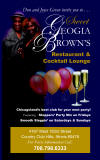 Benford Brown & Associates



Instant Tax Refunds!
Uncle Rail



Comedy Production @
Condessa Del Mar
Professional



Images ~ click here
D.O.C. Barber



FREE cut with this card ~ click here
Dress to Impress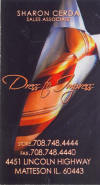 Click here and receive an additional
10% off your next purchase
1-800-DRYCLEAN.com



click here...
The Lights



of Joy ~
click here


George Caribbean Soul
Your Island on Wheels
Genya Harley



Reduce your insurance cost TODAY!!!
Be sure to check out our affiliates page - click here!