b
l

a

c

k

h

i

s

t

o

r

y

m

o

n

t

h

q

u

i

z
Think you know your Black History? Regardless of your answer, please take a moment to take our Black History Quiz... so go grab a piece of paper, read and answer each question, then click the button below to check your answers.



NOTE: Do not use Google or any search engines...

GENERAL
1. What was Black History Month originally called?
a. Black History Day
b. Black history Celebration
c. Negro History Week

2. Who is quoted as saying "We should emphasize not Negro History, but the Negro in history?"
a. Otis Boykin
b. Carter G. Woodson
c. Benjamin Banneker

3. The first Negro History Week was celebrated in:
a. February 1926
b. February 1960
c. February 1915

4. African Americans were freed in America by the
a. Second Confiscation Act of 1862
b. Emancipation Proclamation
c. 13th Amendment to the U.S. Constitution




| | | |
| --- | --- | --- |
| | | |
5. The Founder of Chicago was
a. a meatpacker named Philip Danforth Armous
b. a free black man named Jean Baptiste Pointe DuSable
c. a politician named Joseph Daley

6. The following statement is true
a. An estimated 5,000 black soldiers fought in the American Army in the Revolutionary War
b. an estimated 1,000 black soldiers fought in the American Army in the Revolutionary War
c. There were no black soldiers in the American Army in the Revolutionary War

7. The first black awarded the Nobel Peace Prize
a. Martin Luther King Jr
b. Albert Luthuli
c. Ralph Bunche

8. The fist blacks landed in English America in Jamestown
a. one year before the a arrival of the Mayflower
b. 10 years after the arrival of the Mayflower
c. 50 years after the arrival of the Mayflower

9. Who created controversy in the early days of segregation by saying that instead of trying to win civil rights, blacks should focus on gaining economic independence?
a. Booker T. Washington
b. Martin Luther King Jr.
C. Langston Hughes

10. Who was the first black man to receive a doctorate from Harvard University and helped to create the NAACP?
a. W.E.B. DuBois
b. Carter G. Woodson
c. Ralph Ellison

11. Who was the spokesman for the Nation of Islam before he left to establish his own group?
a. Elijah Muhammad
b. Malcolm X
c. Alvin Ailey


12. Who was the black civil rights activist who refused to give up her seat on a public buss to a white man?
a. Ida B. Wells
b. Clara Hale
c. Rosa Parks

13. Who was the famous black poet and writer who published his first two books before graduating college?
a. W.E.B. DuBois
b. Romare Bearden
c. Langston Hughes

30 Second Technology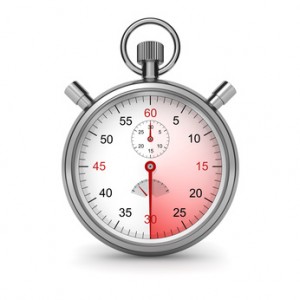 ~check us out


14. Who believed in peaceful opposition to racism instead of resistance through violence?
a. Martin Luther King Jr
b. Marcus Garvey
c. Langston Hughes

15. Who was the first black congresswoman to come from the Deep South, who was elected to represent Texas in the U.S. House of Representatives?
a. Angela Davis
b. Fannie Lou Hamer
c. Barbara C. Jordan

INVENTORS
1. Who was the first African American woman to receive a patent?
a. Bessie Blount
b. Sarah Goode
c. Madame C.J. Walker

2. Who was the first African American heavyweight champion as well as an inventor?
a. Jack Johnson
b. Lonnie Johnson
c. George Grant

3. Which black inventor was responsible for the first automatic refrigeration system for long-haul trucks?
a. Frederick Jones
b. David Crosthwait
c. Garrett Morgan

4. Which of the following black inventors was an agricultural chemist who invented hundreds of uses for peanuts?
a. Andrew Jackson Beard
b. Elijah McCoy
c. George Washington Carver

5. Which African American inventor published a Farmers' Almanac?


a. Benjamin Banneker




b. Otis Boykin




c. Granville T. Woods





6. Which inventor invented a railroad car coupler nicknamed the jenny coupler?




a. Lewis Latimer




b. Frederick Jones




c. Andrew Jackson Beard





7. Which famous black inventor was known as "The Black Edison?"




a. Lloyd Augustus Hall




b. Granville T. Woods




c. Garrett Morgan





8. Which millionaire black entrepreneur and inventor started out by washing laundry?




a. Madame C.J. Walker




b. Sarah Boone




c. Bessie Blount







Here is your opportunity to stop hating the media and actually become it!
We are always looking for additional people to submit stories, scores, stats, photos, video, etc...
NOTE: We are proud to announce that for the entire month of February, S.C. Fitch Enterprises, and all of its affiliates including Amateur Sports News Network, ASNN365.com, and Amateur Sports Gallery will be honoring Black Athletes accomplishments on, as well as off the field of play for Black History Month. Click here for more!

FOLLOW US...