honoring black history month
Feel free to add share this article...
| More
We are taking time out to observe all of the wonderful contributions made in sports by African-Americans in lieu of Black History month. So each day, we will add a new person to the page. Feel free to
click on any of the images
provided below to learn more about their accomplishments...
Be sure to visit Robinson's Ribs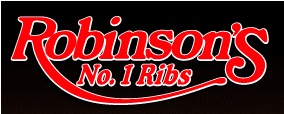 SUNDAY
MONDAY
TUESDAY
WEDNESDAY
THURSDAY
FRIDAY
SATURDAY

ORDER NOW for $19.95




HUGE DISCOUNTS





plus it's FREE to use!!!





Take our

Black History Quiz

~click here


Atty Ernest B. Fenton






30 Second Technology





~check us out




1


Willie Lanier




The first African-American superstar middle linebacker in the NFL. Lanier played Linebacker and Offensive Guard at Morgan State University from 1963 to 1967. He earned first team All-America honors his junior year and led the Bears to bowl games in 1965 and 1966. Lanier went on to play in the NFL for the Kansas City Chiefs, winning a Super Bowl and five times being named as an All-Pro Middle Linebacker. He was inducted into the Pro Football Hall of Fame in 1986 and the College Football Hall of Fame in 2000.

2



Doug Williams
is a former Washington Redskins quarterback (Grambling State University) who won MVP during Super Bowl XXII. He is currently General Manager of the Virginia Destroyers of the United Football League.

3


Gabby Douglas
Gabrielle Christina Victoria Douglas, commonly known as "Gabby" (December 31, 1995-present), is an American artistic gymnast. As a member of the U.S. Women's Gymnastics team at the 2012 Summer Olympics, she won gold medals in both the individual all-around and team competitions. For more, click here.

4


Clarence "Big House" Gaines
(May 21, 1923 – April 18, 2005) was a college men's basketball coach with a 47-year coaching career at Winston-Salem State University. As of April 2010, Gaines' stands ninth on the NCAA men's basketball coaches win list.
5


Zina Garrison-Jackson
Olympic Gold medalist is a former professional tennis player. During her career, she was a women's singles runner-up at Wimbledon in 1990, a three-time Grand Slam mixed doubles champion, and a women's doubles gold medalist at the 1988 Olympic Games.
6


Debi Thomas
The only black USA National Figure Skating champion. She is the 1986 World champion, two-time U.S. national champion and 1988 Olympic bronze medalist, having taken part in the Battle of the Carmens at those games. Thomas was a pre-med student at Stanford University during this time although it was unusual for a top U.S. skater to go to college at the same time as competing and now is a physican.

7


Emie Davis
(December 14, 1939 – May 18, 1963) was an American football running back and the first African-American athlete to win the Heisman Trophy for Syracuse University..



8




Lynette Woodward
became the first female member of the Harlem Globetrotters.
9
Elgin Baylor
Retired Hall of Fame American basketball player who played 13 seasons as a forward for the NBA's Minneapolis/Los Angeles Lakers and former NBA general manager for the L.A. Clippers.

10
Lenny Wilkens
A retired American basketball player and coach in the NBA who was inducted three times into the Basketball Hall of Fame, first in 1989 as a player, as a coach in 1998, and as part of the US Olympic "The Dream Team" for whom he was an Assistant Coach.

11


Rube Foster
(September 17, 1879 - December 9, 1930) was an American baseball player, manager, and pioneer executive in the Negro Leagues. He was elected to the Baseball Hall of Fame in 1981.



12



Rafer Johnson
was born August 18, 1935 and is recognized as the first black to win a decathlon in'60s.

13



Dr. LeRoy Walker
(born June 14, 1918) was the first black president of the United States Olympic Committee. In the 1996 Olympics, Dr. Walker was delegated to lead a 10,000 member group of the most talented athletes in the world. His goal is to make sure that American citizens have a feeling of ownership in the program,


14


Eugene Upshaw


(August 15, 1945 – August 20, 2008) was an American football player for the Oakland Raiders, and later the NFL executive director of the National Football League Players' Association (NFLPA). In 1987, he was inducted into the Pro Football Hall of Fame.




15



Julius Erving, commonly known as Dr. J, is a retired American basketball player who helped launch a modern style of play that emphasizes leaping and play above the rim. Erving won three championships, four Most Valuable Player Awards, and three scoring titles while playing with the ABA. He is the fifth-highest scorer in professional basketball history, with 30,026 points (NBA and ABA combined). He is well-known for slam dunking from the free throw line in Slam Dunk Contests. Click here to check them out.


16





Bill Russell is a retired American professional basketball player who played center for the Boston Celtics of the National Basketball Association (NBA). A five-time winner of the NBA Most Valuable Player Award and a twelve-time All-Star, Russell was the centerpiece of the Celtics dynasty that won eleven NBA Championships during Russell's thirteen-year career.


17




John McLendon
(April 15, 1915 – October 8, 1999) was a pioneering American basketball coach who is recognized as the first African American basketball coach at a predominantly white university. He is also the pioneer of the fast-break and motion offense. These are two things we take for granted while playing or watching basketball, but be sure to thank Mr. McLendon moving forward.

18





Leroy "Satchel" Paige"
(July 7, 1906 – June 8, 1982) was an American baseball player whose pitching in the Negro leagues and in Major League Baseball made him a legend in his own lifetime. He was also the oldest rookie to play at 42. Thus he elected to the Baseball Hall of Fame in 1971, the first player to be inducted from the Negro leagues.





19




Wilma "the tornado" Rudolph (June 23, 1940 – November 12, 1994) was an American athlete. Rudolph was considered the fastest woman in the world in the 1960s and competed in two Olympic Games, in 1956 and in 1960. In the 1960 Summer Olympics in Rome she became the first American woman to win three gold medals in track and field during a single Olympic Games.




20


Paul Robeson
(April 9, 1898 – January 23, 1976) was an African American concert singer (bass-baritone), recording artist, athlete and actor who became noted for his political radicalism and activism in the civil rights movement. He also excelled as a sportsman. Robeson earned altogether 15 varsity letters in American football, baseball, basketball, and track and field.

21



Cito Gaston is a former Major League Baseball outfielder and manager. His major league career as a player lasted from 1967-1978, most notably for the San Diego Padres and the Atlanta Braves. His managerial career was with the Toronto Blue Jays where he became the first African-American manager in Major League history to win a World Series title.


22




Jersey Joe Walcott (January 31, 1914 – February 25, 1994) was a world heavyweight boxing champion. His birth name was Arnold Raymond Cream. He broke the world's record for the oldest man to win the world's Heavyweight title when he earned it at the age of

37

years, 168 days, a record that would be broken in 5th November 1994, by George Foreman, who defeated the 26 year old Heavyweight champion of the world Michael Moorer at the age of 45, to win the WBA and IBF heavyweight titles.




23


Colored Hockey League of Maritimes
Comprised of the sons and grandsons of runaway American slaves, the league helped pioneer the sport of ice hockey changing this winter game from the primitive "gentleman's past-time" of the nineteenth century to the modern fast moving game of today. In an era when many believed blacks could not endure cold, possessed ankles too weak to effectively skate, and lacked the intelligence for organized sport, these men defied the defined myths.

Current black players in NHL:

http://bit.ly/bLdcFo



Dustin Byfuglien: bit.ly/g27mMz



24




Florence "FloJo" Griffith
(December 21, 1959 –September 21, 1998) was an American track and field athlete. She is considered the "fastest woman of all time" based on the fact that she still holds the world record for both the 100 meters and 200 meters, both set in 1988 and never seriously challenged.
25



Alonzo Jake" Gaither
(April 11, 1903 – February 18, 1994) was the head football coach at Florida A&M University (FAMU) for 25 years, and amassed one of the best winning records of any college football coach. Gaither worked very hard to motivate his players. He would say, "I like my boys to be agile, mobile, and hostile." Gaither instituted an annual coaching clinic at FAMU in the late 1950s. He recruited major college coaches, including Paul "Bear" Bryant, Frank Broyles, Darrell Royal, Woody Hayes and Adolph Rupp, among others, to staff the clinics.

Gaither introduced the Split-T formation in 1963, and it was soon adopted at other colleges.
26


Curt Flood


(January 18, 1938–January 20, 1997) was a Major League Baseball player who spent most of his career as a center fielder for the St. Louis Cardinals. A defensive standout, he led the National League in putouts four times and in fielding percentage twice, winning Gold Glove Awards in his last seven full seasons from 1963–1969. He also batted over .300 six times, and led the NL in hits (211) in 1964. He retired with the third most games in center field (1683) in NL history, trailing only Willie Mays and Richie Ashburn.






27



Tommy Smith & John Carlos are African American former track & field athletes. At the 1968 Summer Olympics, Smith won the 200-meter dash finals in 19.83 seconds – the first time the 20 second barrier was broken. His Black Power salute with John Carlos (won bronze) atop the medal podium caused controversy at the time as it was seen as politicizing the Olympic Games. It remains a symbolic moment in the history of the African-American Civil Rights Movement.


28




Dominique Dawes is a retired United States artistic gymnast. She was 10-year member of the U.S. national gymnastics team, the 1994 U.S. all-around senior National Champion, a three-time Olympian, a World Championships silver medalist and a member of the gold-medal winning "Magnificent Seven" at the 1996 Summer Olympics. Dawes is also notable as being the first African-American woman to win an individual Olympic medal in artistic gymnastics, and the first black person of any nationality or gender to win an Olympic gold medal in gymnastics. Dominique is also co-chairperson as the co-chair of the President's Council on Fitness, Sports and Nutrition. For more current news, click here.



3/1




AVAILABLE - RIGHT NOW!!!


click above icon

Here is your opportunity to stop hating the media and actually become it!
We are always looking for additional personnel. Click here if you are interested. If you would like to submit a story, score, stats, or even photos, click here.

FOLLOW US...