2013 McDonald's All-American Game Media Day

Media day kicked off with California's Mr. Basketball, Aaron Gordon, who committed to Arizona. While sitting at a table he had hats from Kentucky, Oregon, Washington and Arizona in front of him.



"I hope Tucson is celebrating, because I'm about to be a west coast Wildcat," Gordon said.





The 6-foot-8 Gordon, a Blake Griffin type, is ranked No. 6 nationally by Rivals.com, three spots behind Parker.





Now on the other hand, Andrew Wiggins, the nation's No. 1 recruit despite hailing from Canada, offered little insight on his recruitment. The 6-foot-7 forward, who attends Huntington Prep in West Virginia, has NOT decided yet between Kentucky, Kansas, Florida State and North Carolina.





As for when or how he'll make his decision, Wiggins said, "I haven't really thought about that."





Wiggins became the game's only uncommitted player a couple hours after media day when Keith Frazier, a guard out of Dallas, committed to SMU.



FUN All-American Games note... A record six Kentucky recruits will appear in Wednesday night's game: Forward Julius Randle and the Harrison twins, Aaron and Andrew, are ranked Nos. 2, 4 and 5, respectively, by Rivals, forward James Young is No. 10, 6-10 center Dakari Johnson is No. 13 and 6-9 forward Marcus Lee is No. 18.



Mindful of the Wildcats' 2012-13 struggles, Randle wouldn't go there. "It is going to be judged off what we do when we get there," Randle said.








| | | |
| --- | --- | --- |
| | | |

Local star and 4-peat Illinois State title holder Jabari Parker has helped his stock this week, standing out in practice and quieting questions about his athleticism by finishing third in Monday night's slam dunk contest.
His future beyond next year is uncertain. He's looking forward to college life and remains uncertain about a two-year Mormon mission prior to turning pro.
"I want to have some years in college," Parker said. "But I don't know what the circumstances are going to be. I have a lot of work to do. The NBA stands for 'No Boys Allowed.' I need to be prepared. I want to be set so I can do good. I don't want to be there just to be there."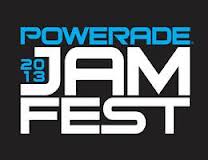 On the Girls side, McDonald's Player of the Year Taya Reimer, drew inspiration from wearing her father's zip-up McDonald's All-American jacket when she was a child. Her dad, Ben Davis, played in the 1991 McDonald's game.
"Since I was in junior high, I always wanted to be a McDonald's All-American, so he pushed me toward that," Reimer said. "He's taught me a lot, from a mental standpoint. He didn't try to teach me a lot of skills or moves, but he taught me how your mentality has to be on the court and off the court."
Reimer, a 6-foot-3 guard/forward who was named the Morgan Wootten Player of the Year last month, will play on the East Team with future Notre Dame teammate Lindsay Allen, a 5-8 point guard. They got to know each other while playing for the USA Basketball U17 National Team over the summer.
This is the first father-daughter duo in the games' history. And as a bonus, she's following in his footsteps heading to South Bend just like he did.
Nia Coffey, a 6-1 forward from Minnesota, is Northwestern's third girls McDonald's All-American in the last seven years. New Trier's Amy Jaeschke was selected in 2007 and Morgan Jones was selected in 2011. Jones has since transferred to Florida State.
Coffey, who plans to major in mechanical engineering, said Northwestern is getting "a powerful forward, a driver who can also shoot."
Bolingbrook coach Anthony Smith is happy to try to help a Young player cap her season with a win for a change. He will coach Young All-State guard Linnae Harper on the West Team in the McDonald's All-American game at 6 p.m. Wednesday at the United Center.
"I know her game so well because we always prepared for it every year," Smith said Tuesday after running through plays with Harper and the team at a morning McDonald's practice. "…She's a natural leader out there. She takes orders well and she gives them out well, too.
"It's good to get a chance to not try to game plan for her but to have her with us as a player."
One player grabbed Smith's attention during the West practices this week — 6-5 Tennessee-bound forward Mercedes Russell. Smith said he was also impressed with Russell's future teammate, guard Jordan Reynolds.
"That must have been nice for someone to coach (Russell) for four years because she's a very skilled player," Smith said. "She can shoot it, dribble, post, run, play defense. She's a talented kid. She's going to be a good one."



Here is your opportunity to stop hating the media and actually become it!
We are always looking for additional people to submit stories, scores, stats, photos, video, etc...
NOTE: We are proud to announce that for the entire month of April, S.C. Fitch Enterprises, and all of its affiliates including Amateur Sports News Network, ASNN365.com, Amateur Sports Gallery and Kennel Sports Talk will be honoring this month as National Autism Awareness Month®. Autism is a complex developmental disability that typically appears during the first three years of life and affects a person's ability to communicate and interact with others. Click here for more information.

FOLLOW US...