New Faces in new places
Illinois High School hoops just tipped off and there are some new faces in news places especially in the Chicagoland area.



| | | |
| --- | --- | --- |
| | Off the top is Tom Cappel, who's now at Crete-Monee high school, since the arrest of former coach Matt Ryndak. Cappel comes in a seasoned veteran who built Hillcrest into the team that it is now. He spent 23 years coaching the Hawks and gathered over 500 victories including two Elite Eight teams (1991, 1999). For more on Ryndak, click here. | |



Up next will be Rich Central, where Bobby Smith takes over replacing Terrone Parham. Parham coached for the Olympians for three season.. Smith becomes the fourth head coach in the last nine years.




| | | |
| --- | --- | --- |
| | | |

Oak Lawn high school gets a new coach, Jason Rhodes. Rhodes has spent nine season coaching at Kenwood in Chicago and led them to a regional title in 2008.

Bremen brings back a their former head coach, Brian Flaherty after he stepped down after the 2009-2010 season to take care of some family medical issues. Interim coach, if you would, Matt Meany, who's friends with Flaherty, volunteered to step down so he could return to his rightful spot.

Lastly, but sure not least... we head to the old school Mecca of basketball: Crane and Proviso East.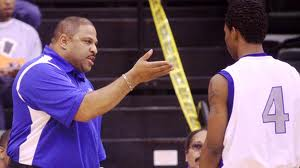 Crane, lost their head coach, Tim Anderson, to Pan American University in Texas. During his time at Crane, he not only maintained the Cougars tradition, but also elevated it as well, including winning 25 games a year ago and claiming a share of the Red-West title plus a sectional championship. His replacement is none other than Chris Head. Head has a resume' that simply says "win." He has compiled a record of 213-70 including a state title (2002). He is also responsible for building the Brooks program and they won state last year.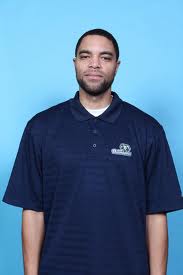 Proviso East, where do you begin with this school... They have won 45 regional championships, 12 sectionals, 4 state titles and produced NBA legends such as Doc Rivers, Michael Finley, Dee Brown, to name a few. But that was in the early 1990's. Former coach David Chatman, just couldn't get the team to buy into their rich tradition. Now East is bringing in Donnie Boyce. We don't believe there no other new coach with more pressure than Boyce. The team itself is loaded with speed, experience and depth, and should stand out as a strong, caliber team. The one thing they don't have is size but coach Boyce will have to maneuver players and turn up some defensive pressure which should help the team win this season.


Here is your opportunity to stop hating the media and actually become it!
We are always looking for additional people to submit stories, scores, stats, photos, video, etc...
| | |
| --- | --- |
| NOTE: We are proud to announce that for the entire month of December, S.C. Fitch Enterprises, and all of its affiliates including Amateur Sports News Network, ASNN365.com, Amateur Sports Gallery and Kennel Sports Talk will be honoring and donating a portion of our online proceeds to Connection for Abused Women and their Children (CAWC). | |
FOLLOW US...