Photo Sharing Site...
which one is right for you?
This story originally appeared on Tecca.

It's graduation season... and you've taken lots and lots of pictures that you want to share with family and friends around the globe but just not sure what web site or application to use... There are dozens of photo sharing websites out there, so how do you know which one is right for you? We'll run down some of the most popular options and help you decide for yourself.

Flickr and Picasa: The big kids on the block




| | | |
| --- | --- | --- |
| | | |
The first names that probably come to mind when you talk about photo sharing are Flickr and Picasa and with good reason. More than a million photos are uploaded to Flickr in a typical day And Picasa is fully integrated with Google+, as well as having a robust desktop app, which makes it incredibly easy to use.

How do they stack up?

What you get for free: A basic account is free on both Flickr and Picasa. With Flickr, this allows you to upload two videos and 300MB of photos every month; your photostream is limited to the 200 most recent images you've posted. Flickr lets you tag, caption and set copyright permissions on your photos, as well as organize them into collections and sets.

Picasa gives you 1GB of space to upload photos and videos, with the only other restrictions being 20MB per photo and 1GB per video and a limit of 10,000 web albums and 1,000 photos per album. Also, photos smaller than 2048 x 2048 pixels and videos less than 15 minutes don't count toward your free storage limit. With Picasa, you can organize your photos into folders, choose privacy settings for each album or individual photo, and tag and caption each photo. Unlike Flickr, Picasa also has a variety of photo editing tools, such as image enhancement, saturation and red-eye removal.

What you get if you upgrade: A Flickr Pro account, which costs $24.95 per year, gets you unlimited uploads, unlimited sets and collections, access to your original files, stats on your account, ad-free browsing and sharing, and HD video uploads and playback. Picasa doesn't have a pro account setting, but if you want to upload more than 1GB of files, you can purchase more storage in amounts ranging from 20GB for $5 per year up to 1TB for $256 per year.

Facebook and Twitter: The social networking giants
Facebook and Twitter aren't specifically for photo sharing, but you can certainly use them to get your pictures to the masses. Of the two, Facebook has the more robust media integration. Facebook allows users to upload 200 photos per album, with no limit to the number of albums. You can add photos easily via the web or the Facebook mobile app, and it's simple to tag other Facebook users in your photos or add a location and other notes.

Remember that tagging people in the photos you post (or allowing others to tag you) can affect the privacy level of that photo. Check Flickr's Tagging FAQ for more information.

Twitter also has integrated photo uploading for both its web page and mobile apps. Uploaded photos are automatically included in your user gallery, where the 100 most recent images will be displayed. Once you've posted more than 100 images, however, older ones will no longer be visible, so it's not a great option for long-term storage.

Tumblr: Mini-blogs for photographers

Tumblr is an interesting hybrid between a blog and a photo sharing site. One clever feature of Tumblr lets you password-protect your photos so that only folks with the secret code can access your images. You can create multiple Tumblr blogs beneath one master account.

Once you've created a Tumblr, you can upload photos from your phone or from your computer and post photos singly or in multiples as a gallery. Tumblr also integrates seamlessly with Twitter and Facebook, allowing you to cross-post your images instantly.

Unlike most other photo sharing sites, you can customize the appearance of your page, choosing a theme and tweaking fonts, headers, and background images. (Yes, it's just like MySpace — and some folks even include annoying background music on their Tumblr pages, too.)

Photobucket, Shutterfly, and Snapfish: Prints and more

Photobucket, Shutterfly, and Snapfish were among the first photo sharing sites on the web, and they still have a huge number of loyal users. For non-commercial users, Photobucket offers unlimited photo uploading and storage and up to 500 videos per account (though it reserves the right to limit excessive usage). You can easily share photos via email or post to Twitter, Facebook, MySpace, and other social media. Play with fun options like digital slide shows and photographic effects, and turn your photos into physical prints and other customizable gifts.

A Shutterfly account is also completely free and offers unlimited photo storage. Create Share sites, secure personal web pages where you can share photos, videos and more with family and friends. Shutterfly offers a wide range of prints and other items that can be created using your photos, and visitors to your Share sites can, too. In addition, you can order Shutterfly photo prints for pickup at Target, Walgreens and CVS stores.

Snapfish also offers free, unlimited photo upload accounts plus the ability to create prints and gifts from your images. Prints can be shipped directly from the site or picked up at many different stores, including Walmart, Walgreens and Meijer. Members can share photos or albums via email, Facebook, Twitter, MySpace, Windows Live Spaces, Typepad, and Wordpress.

Which service should you choose?
Which photo sharing service is right for you depends largely on how you plan to use it. If you want to upload hundreds and hundreds of photos, Picasa's huge space offerings make it a great choice. If you want to be able to set copyright permissions and share with millions of other users, Flickr is an excellent option. If you'd prefer to upload one or two photos at a time on a customizable blog, check out Tumblr. If your goal is to produce physical items and prints of your pictures, you might want to try Photobucket, Snapfish, or Shutterfly. If you just like to upload and share the occasional picture to your social media outlet of choice, Facebook and Twitter are incredibly popular.

This story originally appeared on Tecca.


Here is your opportunity to stop hating the media and actually become it!
We are always looking for additional people to submit stories, scores, stats, photos, video, etc...
NOTE: We are proud to announce that for the entire month of June, S.C. Fitch Enterprises, and all of its affiliates including Amateur Sports News Network, ASNN365.com, Amateur Sports Gallery and Kennel Sports Talk will be honoring this month as Sports America Kids Month. This years' campaign organization is Kids Running, which is devoted to promoting the sport of running for kids so that they can enjoy the benefits of a fit and healthy lifestyle both at school and home. We integrate academics when we can. For more information, click here.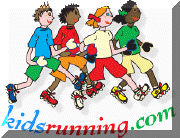 FOLLOW US...