SPORTS


Weather in




Amateur Sports


subsidiary of S.C. Fitch Enterprises, Inc.
4710 Lincoln Hwy, Suite 350
Matteson, IL 60443
708.201.1781 voice
708.231.8266 fax

You can also catch us at:
just click at icon below




Powered by



Illinois student-athletes pass the test!
| | | |
| --- | --- | --- |
| | | Feel free to share this article provided by AmateurSports365.com - |
ILLINOIS - The Illinois High School Association on Tuesday released a statement saying that none of the 141 athletes tested for performance-enhancing drugs in the fall tested positive.

The statement was issued in response to Internet message board rumors of failed tests involving the Maine South High School football team, which won its second state championship in a row in November.

Maine South coach Dave Inserra denied the rumor Monday and urged the IHSA to make test results public to clear his team's name.

"We had intended to release the results of our fall drug testing at a later date," IHSA executive director Marty Hickman said, "but felt compelled to distribute it immediately to address a proliferation of false and damaging rumors about the test results of Class 8A football state champion Maine South.

"It is truly unfortunate that these rumors have persisted. It is our hope that these groundless accusations will not diminish the outstanding accomplishments of Maine South High School, its football coaching staff and its players."

Inserra said Tuesday he was happy with the IHSA's decision.

"I'm extremely pleased that they came out so fast," he said. "I wish it would have been earlier, then this whole story wouldn't have happened, but I'm extremely pleased they responded to rumors and set the record straight. We have nothing to hide."

According to the IHSA -- which began random drug testing after state finals last school year -- fall testing included girls swimming and diving, boys soccer and football. The IHSA said 117 of the 141 student-athletes were tested for anabolic steroids and 24 for stimulants.
| | |
| --- | --- |
| NOTE: We are proud to announce that for the entire month of January, S.C. Fitch Enterprises, and all of its affiliates including Amateur Sports News Network, ASNN365.com, and Amateur Sports Gallery will be assisting THE 50 MILLION POUND CHALLENGE which means becoming part of something exciting, life-altering, historic, and tremendously beneficial! Not only for you, but to others in your family and community, as well as to future generations. Click here for more. | |
Here is your opportunity to stop hating the media and actually become it!
We are always looking for additional personnel. Click here if you are interested. If you would like to submit a story, score, stats, or even photos, click here.

View my Online Calendar Amateur Sports Event Calendar





WINTER EDITION IS READY!!!
click here...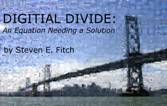 Digital Divide Book Available at

&