high school football kickoff

week 1
There is nothing like the opening game of the high school football season. No disrespect to other high school sports but they do not measure up to the excitement and energy surrounding the atmosphere. We can look no further than the thousands of fans who descended on area high schools during week 1.

The season kicked off today with absolutely fantastic weather conditions in the Chicagoland area... sunny with low humidity and a high around 80. Temperatures around 70 during game hours, give or take a few degrees. Now based on the weather alone, there is no reason not to get out and support your favorite team / school. Under these darn-near perfect circumstances, high prospecting quarterbacks, backs and receivers, as well as defenders were ready to shine.

With that in mind, here is how I see our Week 1 games playing out:

What a way to get the 2011 Illinois high school football season off than to put Mount Carmel and Simeon on the same field... not just any field either... Soldiers' Field - home of the Chicago Bears.



A season ago, it was the Wolverine's going on an 11-0 victory run which got started against the Caravan on this same field. And the Wolverine's are bringing back the heart and soul of both sides of the ball... quarterback Robert Gregory, lineman Jordan Diamond and linebacker Shaquille Joyner.

For the Caravan, they have two-way star Brandon Greer (running back / defensive back) is back with lots of energy and focus. Last season, he got a taste of playing downstate but watching him still in practice, he's hungrier than ever.

In this year's Preseason Prep Bowl game the Caravan were able to tame the Wolverines. It all started by keeping Simeon's quarterback, Robert Gregory, off balanced. Mount Carmel held Gregory to 206 total yards, including 155 yards and two touchdowns through the air. Which is "just okay," said coach Lenti after the game.

Defense also snagged a safety after Brandon Greer fumbled the ball in the third-quarter at the goal line. Caravan defensive tackle Steve Richardson met a Simeon handoff in the end zone and combined with linebacker Gavin Vrdolyak to force a safety and a 9-6 Mount Carmel lead midway through the third quarter.

| | | |
| --- | --- | --- |
| | Touchdown run by Brandon Greer against Simeon. | |

On the other side of the ball, it was Greer (Central Michigan recruit), who was able to move the ball. He finished the contest with just 11 carries for 124 yards including a 41-yard run that help secure the victory for the Caravan 23-14.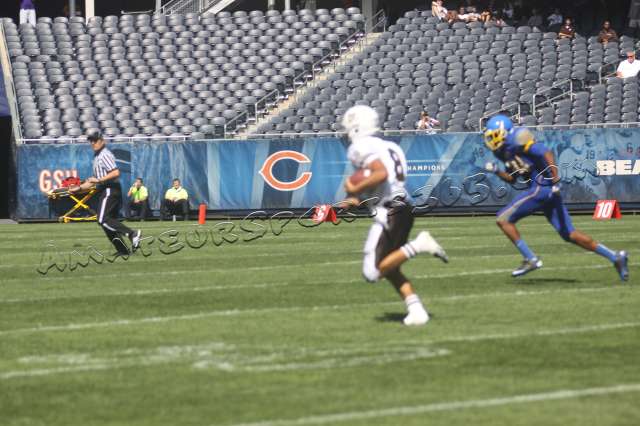 Quarterback Don Butkus, the great nephew of Bears legend Dick Butkus, played well in his Mount Carmel debut. The junior quarterback had a touchdown run and a touchdown pass, and Lenti credited his reads at the line of scrimmage for the Caravan's success on the ground in the second half as it increased its 7-6 halftime lead.

In the second game, we had two teams starting fresh... one with a new coach and philosophy, the other putting a not so-good season behind them. Morgan Park Mustangs tried to start a new tradition under the reigns of Jeremy Gold. Coach Gold has brought his skills from Michigan to take over the team from long-time coach Lex Spurlock and he's doing it without transfer star player DaeShaun Hurley, who transferred to Julian.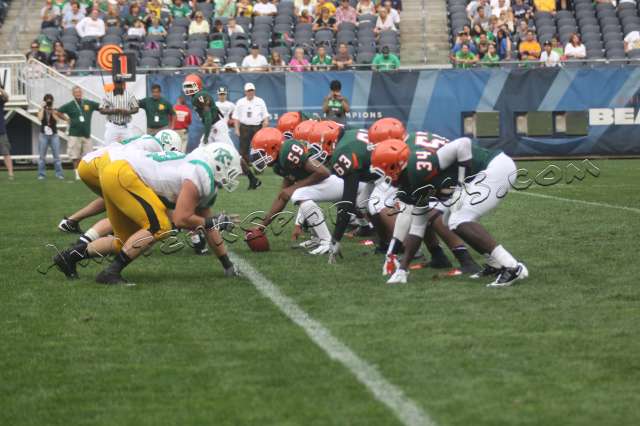 Providence aimed to rebound after a not so good season (2-7). This was the first time they didn't make the playoffs since 1990. On Friday afternoon, the Celtics off-season work proved enough to snag a victory over the Mustangs 21-6 victory Friday against the Mustangs at Soldier Field.

The Celtics were led by Chris Salazar, who had a scoring pass and run, as well as fullback Jack Klyczek, who rumbled 21 yards for a score to give the Celtics a 21-0 halftime lead. Klyczek finished the game with 9 carries and 83 yards plus a TD.

"The day after last season ended in October, we were looking forward to this game," said Ryan Ward, Providence's Iowa-bound offensive tackle. "We felt like after we lost to them 16-14 last year that we owed them something."
Each team turned it over four times including two interceptions by Salazar who was picked twice in the first half by Morgan Park's Kemet Baxter.

"Obviously we have lot of things to work," Hoffmeister said. "But we haven't won the first game in I don't know how many years (since 2004), so it's great to get a win. There's nothing better than winning a game and going back to locker room and whooping it up."

In our night cap (final game at Soldier Field), St. Ignatius 27, Young 14. St. Ignatius' Matt McCareins had 2 touchdown catches.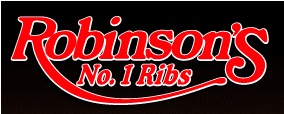 In our night cap, we went to see if Crete-Monee (vs TF South) is all hype or ready for primetime... AmateurSports365.com had them ranked number three in our pre-season poll. Well, they are definitely ready for primetime. Getting to the quarterfinals isn't their goal said coach Jerry Verde. The Warriors have made it five straight postseason appearance but never past the quarters. "This is something to be proud of," reminded us by coach Verde. "Kids who are juniors don't know anything but going to the quarterfinals. We've elevated his (Anthony Standifer) responsibility on defense, moving him from cornerback to free safety."

Well Marcus Terrell earned the starting quarterback job for Crete-Monee and his single job was to be a "game manager" said coach Jerry Verde. And on Friday night, he managed the game and more.

"Give a ton of credit to (our staff) for staying on him because we were hoping he was a gamer, and he is," Verde said. "Hopefully, he can build on this, and it's all there for him. He didn't have to create too much, but there were times he did."

The junior quarterback threw for three touchdowns and ran for another in the season-opening victory 32-8 over T.F. South in Lansing. He finished the game 21-for-27 for 237 passing yards and three touchdowns while also running for 40 yards and a score.

"I was extremely excited to play this game," Terrell said. "I wanted to come out and play hard for my team, give them everything I've got."
Annual High School Football Poll

.
T.F. South had struggled offensively through the first two quarters but tied the game at 8 on a Marlon Harris-to-Jalen Woods 30-yard touchdown pass and Giovanni Canty's 2-point conversion. Canty finished with 59 yards rushed on 14 carries for T.F. South.

T.F. South showed that they are not afraid to schedule tough competition. "We like to open up against somebody that gives us great competition," said T.F. South coach Tom Padjen, starting his 35th year. "It gives us answers to where we need to improve, what we can do offensively and defensively, what we need to shore up. You also want to try and pack the place. You want a great crowd. That's the way you want to open the season."

Two local teams with strong histories and loyal fans.

"The score might not show it, but we faced adversity and came out with a nice win," Verde said. "It's going to be difficult to line up against us and key on one person with so many weapons."

Rich Central 62, Carver 6
Good tune up game for the Olympians as they route Carver. Up next, Oak Forest...


Here is your opportunity to stop hating the media and actually become it!
We are always looking for additional people to submit stories, scores, stats, photos, video, etc...
NOTE: We are proud to announce that for the entire month of August, S.C. Fitch Enterprises, and all of its affiliates including Amateur Sports News Network, ASNN365.com, Amateur Sports Gallery and Kennel Sports Talk will be honoring this month with Back-to-School drive via DonorsChoose.org. There mission is to improve public education by empowering every teacher to be a change-maker and enabling any citizen to be a philanthropist. Click here to donate or for more information.

FOLLOW US...