identity theft... protect yourself!!!
Feel free to add share this article...
| More
Have you ever wondered how someone gets your information? Identity theft is a form of stealing another person's identity in which someone pretends to be someone else by assuming that person's identity, typically in order to access resources or obtain credit and other benefits in that person's name. The victim of identity theft (here meaning the person whose identity has been assumed by the identity thief) can suffer adverse consequences if he or she is held accountable for the perpetrator's actions.

NOTE: The term identity theft was coined in 1964 and is actually a misnomer because it is not literally possible to steal an identity as such - more accurate terms would be identity fraud or impersonation or identity cloning, but identity theft has become commonplace.



Identity thieves have ways of stealing your data for personal gain without you even know it. This is called PRETEXTING and it's against the law! Here are a few ways someone could steal your data...


stealing wallets and purses


stealing mail that includes your paystubs, bank & credit card statements, pre-approved credit offers, and tax information


diverting your mail


dumpster diving - yup people rummage through trash


shoulder surfing (no water involved) - that's looking over your shoulder while you are using an ATM


acquiring public records about you (business or personal)


phishing - pretending to be a company you have an account with and redirecting you to a spoof site that looks official


buying your personal information









| | | |
| --- | --- | --- |
| | | |
Now, once the thief has your information they can do just about anything that you can do including the following more popular items...

1. They can call your credit card issuer pretending to be you
2. They open a new credit card account using your name, date of birth and Social Security Number
3. They establish phone or wireless service in your name
4. they open a utility account under your name
5. Open a bank account and write bad checks
6. They file for bankruptcy under your name
7. They counterfeit checks or use your debit card and drain your account
8. Take out a loan and by a car or house
9. Use your Social Security number or any form of I.D. to take a job and don't pay taxes
10. Create a criminal record under your name

Okay, we have identified the issues, now here is what you can do to minimize your risk...


Adopt a "need to know" approach. Before you reveal any information, ask how it will be used, who it would be shared with and if you have a choice about the use. You have the right to refuse ALWAYS!


Pay attention to billing cycles. Know when you commonly receive your bills and if you don't receive them, contact the creditor immediately.


Never carry your Social card


Only carry ID and credit cards you regularly use.


Keep items with personal information in a safe place like a safe at home or safety deposit box.


Know who has access to your personal information at work and/or recreational


Credit cards are tricky... as we all know, they are a necessary evil but even with evil, you must be smart on how / when to use it for your advantage. So, we recommend that you do the following with credit cards:


sign your credit cards when they arrive


Keep a record of your account numbers, expiration dates, phones numbers, addresses, etc... in a safe place.


Memorize your PIN for your card immediately


Never lend your card(s) to anyone.


Watch your credit cards during transactions... try to get it back as quickly as possible.


Void incorrect receipts.


Never sign a blank receipt and draw a line through any blank spaces.


Destroy carbons.


Compare receipts with billing statements


Open your bills


Report questionable charges promptly in writing to card issuer


Notify card companies of a change of address in advance


Cancel unused credit cards


If you are a victim...

a. call each credit card company
b. follow up with a letter
c. complete a "fraud affidavit" form
d. close out all of the accounts right away
e. use new PINs and passwords
f. monitor mail and bills for evidence


PASSWORDS
We also recommend putting passwords on just about everything you own, or have in your possession, like your credit cards, bank cards, phone accounts. With these passwords, we highly recommend uncommonly recognized names including numbers, (capitalized) letters, and special characters ($ # % & * !)

NEVER EVER use...
-Mother's Maiden name
-your middle name or children's (nicknames) names
-birthday of anyone close to you
-last four of your Social, phone number
-consecutive letters or numbers
-pet's name

The ground breaking, empowering book for women written by 24 unstoppable female authors, coaches, and professional women who share how you can be an unstoppable woman while maintaining emotional wellness. This book is an international delight! With authors from Hong Kong, South Africa, and the United States, you will surely
find this to be a remarkably diverse set of ideals that will act as
a springboard to your unavoidable happy destination.

Chapter titles include:
"Your Map to Financial Prosperity"
"Confront Your Past, Conquer Your Present"
"A New You! Go from Self Conscious to Self Confident"
"Work & Home - Striking the Right Balance"
"What Men Really Want"
"Creating Rapport with Other Women"
"R.E.S.P.E.C.T. Setting Boundaries & Speaking Up for Yourself"
& many more…..

Get your pre-orders in NOW for our upcoming Book "The Unstoppable Woman's Guide to Emotional Well Being", to be released January 1st. This book makes a perfect motivational gift for any occasion! Get one for yourself and those special ladies in your life.

NOTE: This book is co-authored by Amateur Sports co-owner Cynthia Fitch, who is a CPA. She wrote the Financial 101 Chapter "Your Map to Financial Prosperity" in the book.

We are taking orders NOW for ONLY $19.95 plus shipping & handling. Visit www.scfitchenterprises.com or please shoot me an email at cfitchcpa@sefitch.com ASAP, so that I can get your count in my order.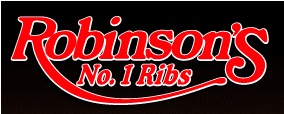 In addition, PROTECT YOUR MAIL...


Install a locked mailbox


Never leave bill payments in the mailbox for pick up


Mail bills and sensitive items at a post office vs. neighborhood drop boxes


Never write account numbers on a postcard


Promptly remove incoming mail from your mailbox


Never sign up for "free" offers (i.e., magazines, clubs, phones, vacations, etc...)


Opt out of UNSOLICITED MAIL. You can do this by visiting www.dmaconsumers.org/consumerassistance.html, or Direct Marketing Association, 1120 Avenue of the Americas, New York, NY 10036-6700, 212-768-7277


Request a vacation hold when you will be away more than two days (via U.S. Postal Service 800-275-8777)

At a minimum of once a year, order a copy of your Social Security "Earnings & Benefits" statement to make sure no one has used your information to earn income. Call 800-772-1213.

Now for your computer...


Install security software (i.e., firewall protection, anti-virus, anti- spam)


Never respond to 'spam" email


Only shop on secure sites - sites with a padlock displayed on it (or https://)


Report suspicious emails to your local law enforcement agency

And finally, contact fraud department of EACH of the three major credit bureaus:

EQUIFAX
800-525-6285, or 800-685-1111
www.equifax.com
PO Box 740241, Atlanta, GA 30374-0241

EXPERIAN
888-39UNION7-3742
www.experian.com
PO Box 949, Allen, TX 75013-0949

TRANS UNION
800-680-7289, or 800-916-8800
PO Box 6790, Fullerton, CA 92834




CYNTHIA FITCH, CPA
The Financial Photographer
Be sure to tell them...
1. you have been a victim of identity theft.
2. ask them to place a "fraud alert" in your file immediately.
3. have them put a "victim's statement" in your file
4. order a copy of your credit report. It's FREE if you are a victim and request it in writing, otherwise, it's $8.50
5. review the reports for additional activity
6. have the bureaus to contact anyone who has requested your credit report in the last 6 months
7. and in 3 months, order new copies to verify corrections, changes, and to make sure the fraudulent activity has stopped.



In conclusion, notify law enforcement immediately if you are a victim of identity theft (911)! Never, let your guard down... protect yourself at all times and a good place to start is following the above recommendations, as well as signing up for LifeLock. For more information on LifeLock, click here.

For more Financial Tips, or to get your Financial Shapshot, feel free to contact me at the information below...

CYNTHIA FITCH, CPA
cfitchcpa@sefitch.com
www.TheFinancialPhotographer.com


Here is your opportunity to stop hating the media and actually become it!
We are always looking for additional people to submit stories, scores, stats, photos, video, etc...
| | |
| --- | --- |
| NOTE: We are proud to announce that for the entire month of December, S.C. Fitch Enterprises, and all of its affiliates including Amateur Sports News Network, ASNN365.com, Amateur Sports Gallery and Kennel Sports Talk will be honoring and donating a portion of our online proceeds to Connection for Abused Women and their Children (CAWC). | |
FOLLOW US...